Novotel Hotels in Dubai: City of Dreams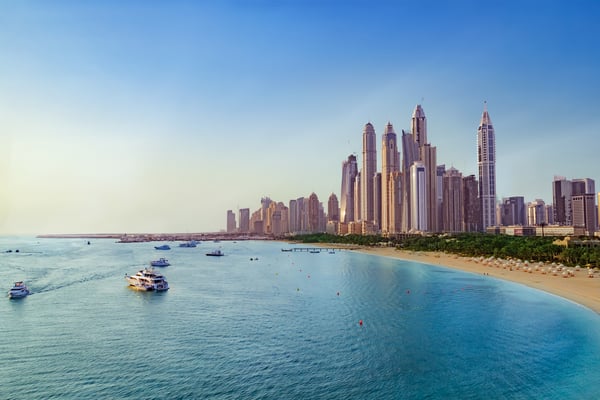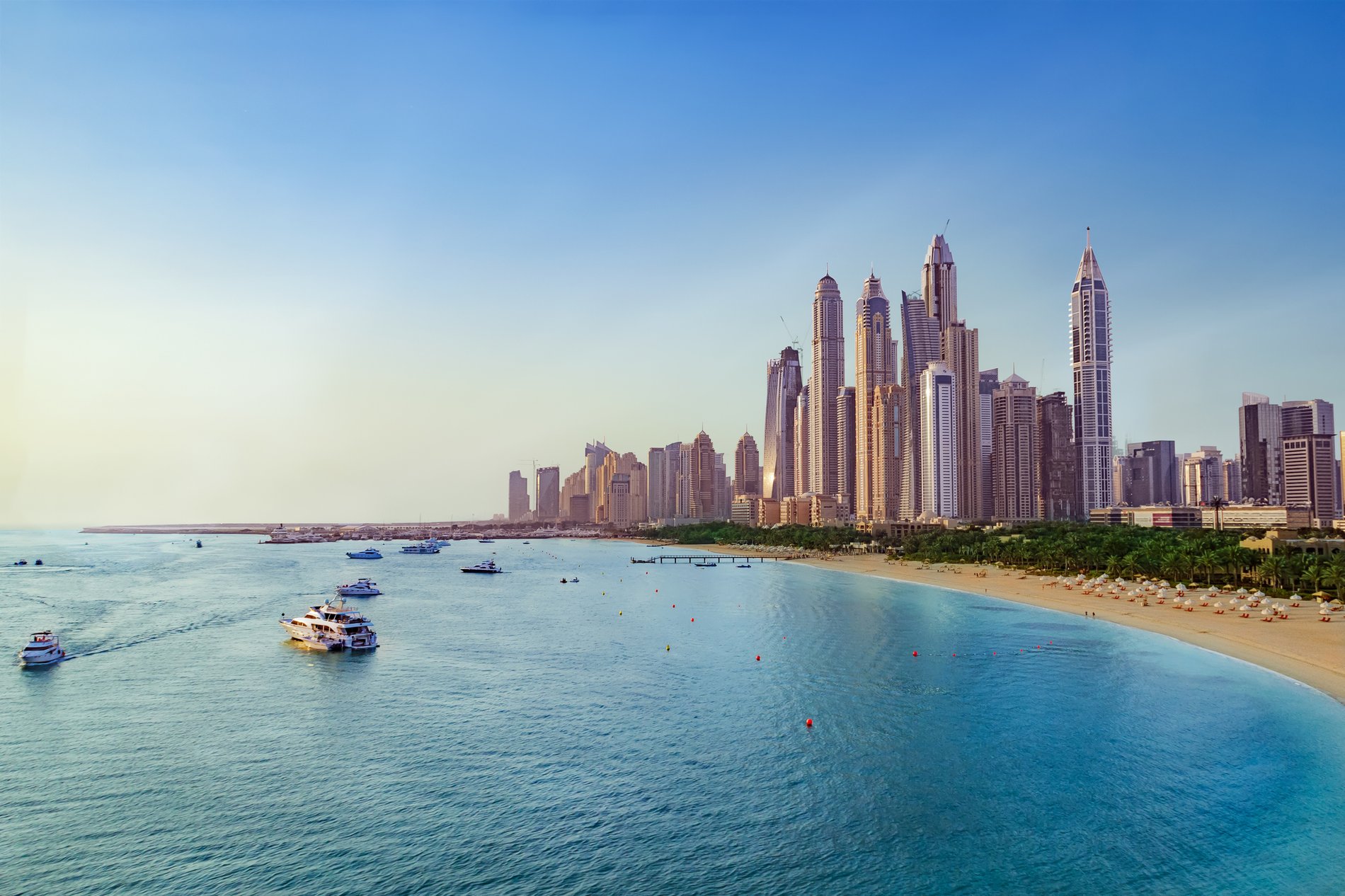 Dubai, a city of opulence and grandeur. Where the modern and traditional blend together in perfect harmony. And for your stay in this vibrant city, Novotel hotels offer the perfect combination of comfort and luxury. From the iconic skyline to the exotic beaches, Novotel is your ideal choice for a holiday in Dubai.
Dubai
Welcome to Dubai - a captivating city where dreams come true. From the iconic Burj Khalifa to the world-famous shopping of The Dubai Mall, the city is filled with endless possibilities. Families will love exploring the Palm Jumeirah, cruising along the Dubai Creek, and experiencing the city's unique culture. Novotel hotels offers the perfect base to explore Dubai, with our central locations and family friendly amenities.
Best places to visit in Dubai
Dubai is a city of wonders, offering visitors a unique experience like no other. Novotel hotels are conveniently located near the city's top attractions. Novotel Suites Mall Of Emirates is just 12 minutes' walk from Ski Dubai, while Novotel World Trade Centre Dubai is only 8 minutes' drive away from The Dubai Fountain. For those looking to explore the Dubai Marina, Novotel Dubai Al Barsha is close by, and not far from the beautiful Dubai Miracle Garden. With Novotel, you can enjoy the best of Dubai without compromising on comfort.
Family hotels in Dubai
At Novotel, we understand that a family vacation should be a time for fun and relaxation. That's why our 6 hotels in Dubai offer a variety of amenities to make your stay as comfortable as possible. Kids under 16 stay and eat breakfast for free, and discounts are available for interconnecting rooms. Our Social Hubs are full of activities to keep the little ones entertained, and we'll even give them a special welcome gift when they arrive! With Novotel, your family holiday in Dubai will be one to remember. Novotel hotels in Dubai offer the perfect base for family stays. Novotel World Trade Centre Dubai is just 7 minutes' drive from the Dubai Aquarium & Underwater Zoo, and 10 minutes' drive from The Dubai Frame. For those seeking thrilling waterpark fun, Novotel Dubai Al Barsha is 8 minutes' drive from Wild Wadi Waterpark Dubai, and not far by car from IMG Worlds of Adventure. Enjoy the best of Dubai with Novotel.
Business hotels in Dubai
When traveling to Dubai for work, Novotel hotels provide the perfect base for business professionals. All Novotel hotels come with complimentary Wi-Fi, as well as comprehensive meeting facilities and events spaces, all of which are overseen by dedicated Novotel Ambassadors. With locations in the heart of the city, you'll be close to the bustling business district and all the amenities you need for a successful business trip. Novotel World Trade Centre Dubai is the ideal destination for business travellers, located just 6 minutes' walk from the DIFC financial district and 9 minutes' drive from the Business Bay area. For those looking to explore the city, Novotel Dubai Al Barsha is not far from the Dubai Marina and the vibrant nightlife of the city. Finally, Novotel Jumeirah Village is close to Jumeirah Lake Towers, offering a convenient base for business activities.
Wellness stays in Dubai
At Novotel, we understand the importance of wellness and strive to provide the perfect environment for you to relax and rejuvenate. Our hotels in Dubai offer spa facilities, fitness centers, and swimming pools for you to enjoy. Take a break from the hustle and bustle of the city and enjoy a moment of peace and tranquility in the sun-soaked terraces. Whether you're in town for business or pleasure, Novotel offers the perfect place to relax and unwind. Experience the best of Dubai with Novotel. Our hotels offer the perfect balance of relaxation and fitness, with outdoor swimming pools, spas and fitness centers, all located in convenient areas. Whether you're staying at Novotel World Trade Centre Dubai, Novotel Bur Dubai, Novotel Suites Mall Of Emirates, or Novotel Deira City Centre, you can enjoy the refreshing dip in the pool or a workout in the fitness center.
Restaurants in Dubai
Experience the best of Dubai's culinary delights when dining at any of the Novotel hotels. From the international cuisine at Restaurant in the Novotel Al Barsha, overseen by Chef Mr Khalil Aaguig, to the Mediterranean dishes served at Talà Semplice in the Novotel Deira City Centre, you'll find something to tantalize your taste buds. For those with children, both restaurants offer a children's menu, while the Novotel Al Barsha also offers an array of other cooking styles to explore. Come and explore the flavors of Dubai at Novotel.