Novotel Warsaw: a stay in Poland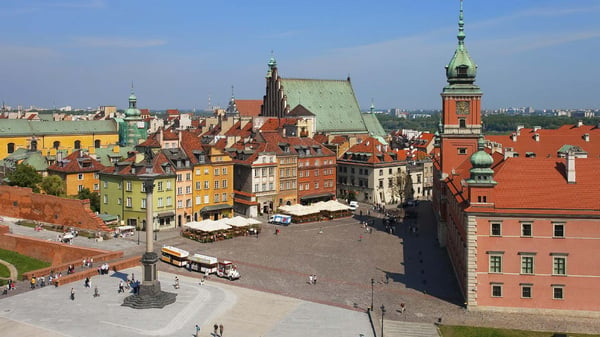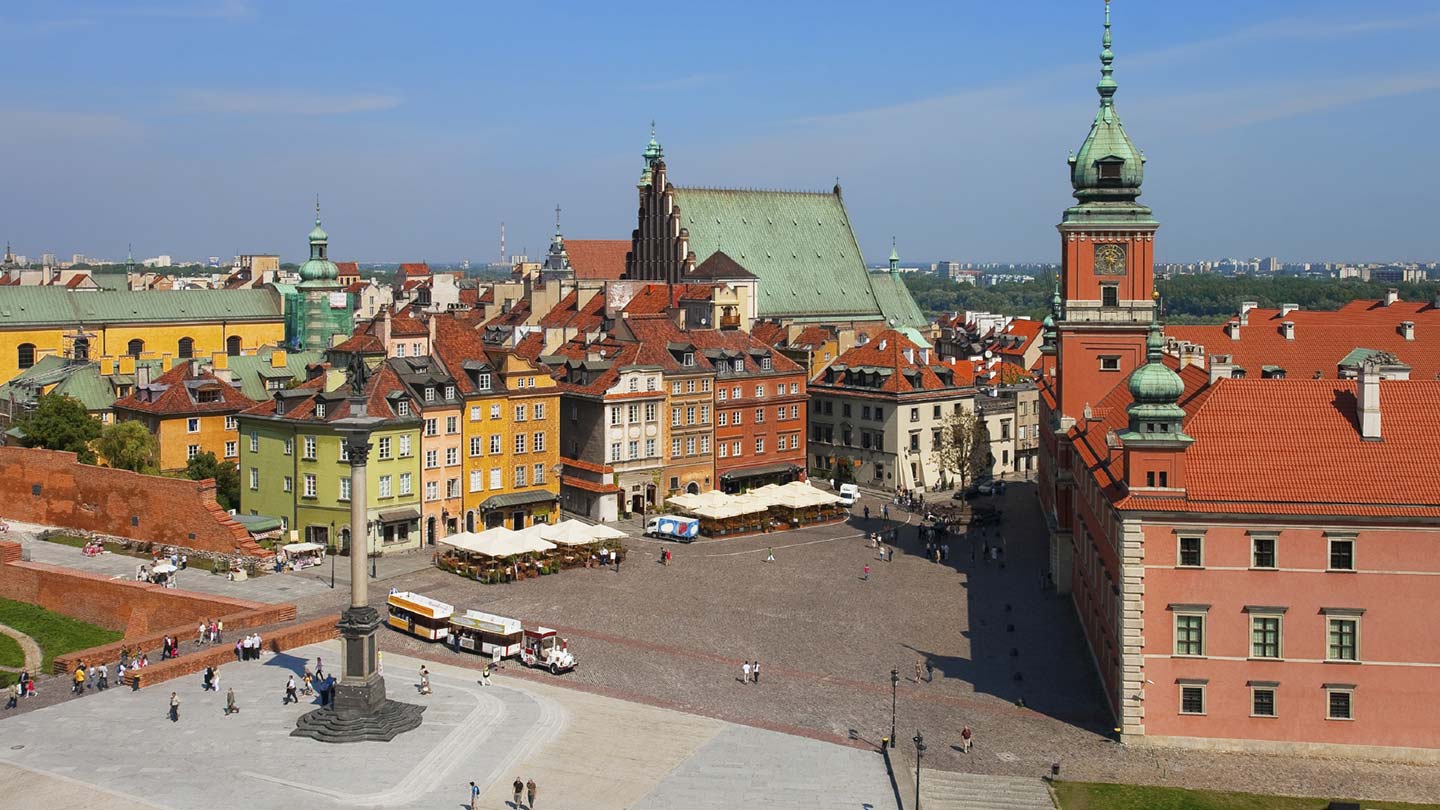 Warsaw, a bustling metropolis of culture and history. From the iconic Royal Castle to the vibrant nightlife, explore the city with Novotel and experience the unique charm of this great city.
Warsaw
Get ready to explore the beautiful city of Warsaw! This vibrant city offers a mix of modern and historical attractions, from the stunning architecture of the Warsaw Old Town and the Royal Castle in Warszawa, to the lush Łazienki Park and Wilanów Palace. With plenty of family-friendly activities to enjoy, your stay at Novotel will be a truly unforgettable experience. Novotel offers a central location and family-friendly amenities, making it the perfect choice for your stay in Warsaw.
Best places to visit in Warsaw
Warsaw is a vibrant city full of culture and history, with plenty of attractions to explore. Novotel Warszawa Centrum is an ideal base for sightseeing, as it's just a 7-minute walk away from the iconic Palace of Culture and Science, 11 minutes' walk from The National Museum in Warsaw, and a short drive away from the Copernicus Science Centre and Warsaw Uprising Museum. Enjoy a comfortable stay in the heart of the city and explore the best of Warsaw with ease.
Family hotels in Warsaw
Make your family vacation in Warsaw even more special with Novotel. Our two hotels offer the perfect combination of relaxation and fun for the whole family. Kids aged 16 and under stay and eat breakfast for free, and we have interconnecting rooms for larger families. Our playful Kids Clubs and Social Hubs are the perfect places for your little ones to make new friends and have fun. We also offer special discounts for families and a welcome gift for kids on arrival. With Novotel, you'll find the perfect family getaway in Warsaw. Novotel Warszawa Centrum is the ideal choice for families looking to explore the city of Warsaw. Located just 8 minutes' drive away from the historic Warsaw Old Town, it's the perfect base to discover the city's culture and attractions. PGE Narodowy, home to some of the city's biggest events, is also just 7 minutes away, while Praga, a great spot for sightseeing and nightlife, is a short distance away. Plus, the City Zoological Garden is in the neighbourhood, making it easy to explore the area's wildlife.
Business hotels in Warsaw
Novotel hotels in Warsaw offer the perfect combination of convenience and comfort for business travelers. With easy access to the city center and the largest business district in Poland, you can be sure to find all the amenities you need to stay productive. Enjoy state-of-the-art meeting facilities and complimentary Wi-Fi, as well as the expertise of the Novotel Ambassadors who are dedicated to ensuring your stay is as enjoyable and stress-free as possible. Novotel Warszawa Centrum is the perfect place for business travelers, conveniently located in the heart of Warsaw's Śródmieście district, just 1 minutes' walk away. Alternatively, Novotel Warszawa Airport is located in Mokotów, not far by car. For business in Wola, Novotel Warszawa Centrum is a short distance away, and for those in Praga Północ, the hotel is in the neighbourhood.
Wellness stays in Warsaw
At Novotel, we believe that wellness should be a priority. Our hotels in Warsaw offer a range of spa and fitness facilities, so you can take a break from the hustle and bustle of everyday life. Enjoy a quiet swim in our pools, or take a few moments of peace on our sunny terraces. Our 24-hour reception and delicious breakfast will make sure you get the most out of your stay, so you can focus on feeling better and reconnecting with yourself. Novotel Warszawa Airport and Novotel Warszawa Centrum offer the perfect combination of relaxation and convenience for your stay in Warsaw. At Novotel Warszawa Airport, you can take a dip in the outdoor swimming pool or relax in the spa, while the two fitness centers offer a great way to stay in shape. Meanwhile, Novotel Warszawa Centrum has its own fitness center, so you can stay active while exploring the city.
Restaurants in Warsaw
Experience the best of Warsaw dining with Novotel. Our hotels offer a variety of delicious dishes for all tastes, from the cozy Novotel Cafe in the Rms Novotel Warszawa Centrum, to the international cuisine of 404 and Essencia, both overseen by renowned chef Mr. Amine Zungi. Whether you're looking for a light lunch or a romantic dinner, our restaurants have something for everyone, with dishes that are sure to delight. Come and explore the culinary delights of Warsaw with Novotel.